Chana Chaat Recipe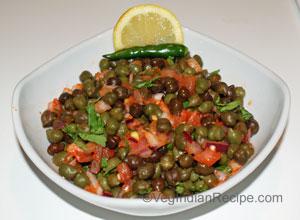 Serves 2 people
15 minutes
Chana chaat is also a form of street snack. It is nutritious, easy to make and liked by all.
Method:
Boil the green chana for 12-15 minutes.
Drain all the water.
Add the hot chana in a big bowl.
Add onions, tomatoes, green chilies, black salt, cumin powder, chaat masala, red chili powder and lemon juice and mix well.
Garnish with chopped cilantro and Serve immediately.